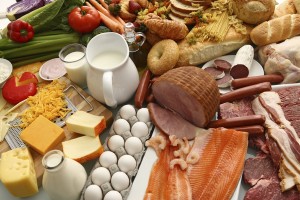 A new report estimates the typical Canadian family will spend up to 420 dollars more on food next year, with prices rising between three and five per cent.
Researchers at Dalhousie University in Halifax say meat, vegetables, fish and other seafood are among some of the food categories expected to rise the most, increasing by four to six per cent.
Their report says fruit and nuts will increase between three and five per cent, restaurant costs by two to four per cent, and dairy, eggs, bakery goods and cereals by up to two per cent.
The study says the Canadian dollar and U-S president-elect Donald Trump's first year in power will be the two biggest factors pushing up prices.
The researchers expect the loonie to slide against the U-S dollar and Trump's policies, like the possible deportation of illegal, seasonal farm workers, to drive up food costs.
The study says not all Canadians will experience the same inflation as researchers expect above average increases in B-C and Ontario, and below average rises in Newfoundland and Labrador, New Brunswick, Quebec, Manitoba and Alberta.
The remaining provinces and the Northwest Territories are expected to see average price gains.
(Canadian Press)