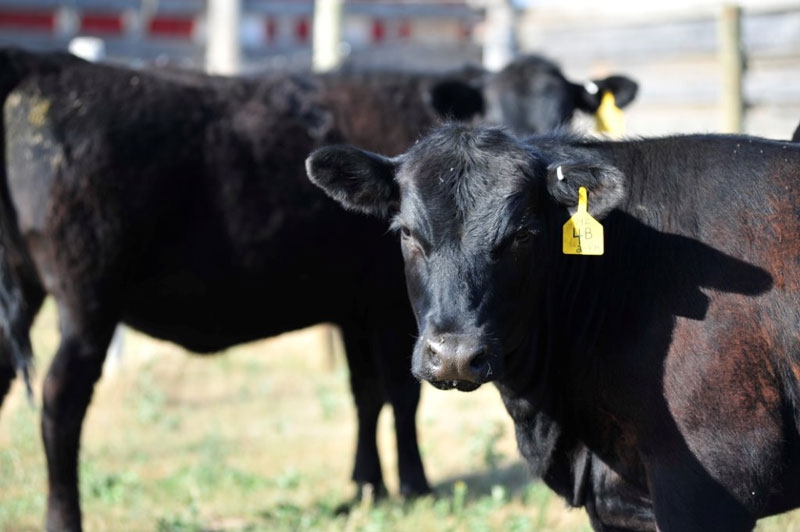 Saskatchewan cattle prices were mainly higher during the past week.
The latest cattle market update from the Saskatchewan ministry of Agriculture says feeder steer prices were mixed but mostly higher.
Feeder steer prices were down as much as four dollars per hundredweight in the 800 to 900 pound category and up almost 5 dollars in the 400 to 500 pound weight category.
The benchmark 500 to 600 pound feeder steer category increased 3 dollars 88 cents to average 196 dollars 88 cents per hundredweight.
Feeder heifers were also mainly higher, rising as much as much as 7 dollars 19 centsd in the 400 to 500 pound category.
The price for D1, D2 slaughter cows rose 5 dollars 13 cents to average 90 dollars 13 cents per hundredweight, while D3 cows were up 1 dollar 8 cents at 78 dollars 50 cents per hundredweight.