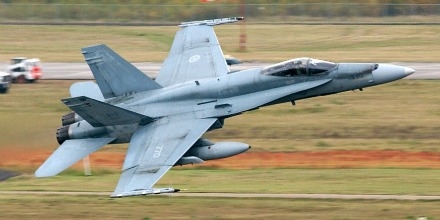 An Air Force pilot killed while training out West last week will be given a military sendoff today at a funeral near his Hamilton-area hometown.
Twenty-nine-year-old Captain Thomas McQueen of Fisherville, Ontario was a member of 401 squadron at 4 Wing Cold Lake, Alberta.
He was killed when his C-F 18 crashed on the Saskatchewan side of the Cold Lake Air Weapons range.
Hundreds are expected to attend a military funeral today at the Canadian Warplane Heritage Museum near Hamilton, after which a procession will travel to Ottawa for private burial at the Beechwood National Cemetery.
(The Canadian Press)