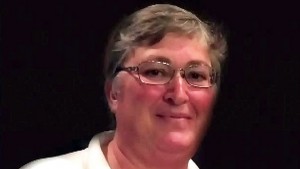 Wednesday marks a full year Sheree Fertuck has been missing.
All her mother Julianne wants for Christmas is to have her daughter back home.
RCMP say the 51-year old was last seen leaving her family's farm east of Kenaston on December 7th last year and was reported missing the next day.
Her semi truck was found at a nearby gravel pit.
There has been no banking activity or passport or cell phone use and police believe Sheree is the victim of a homicide.
Staff Sgt. Murray Chamberlin says they are still actively investigating this case and if someone knows what happened to Sheree, please reach out to the police with any information you may have or contact Crime Stoppers anonymously.
(CJWW)