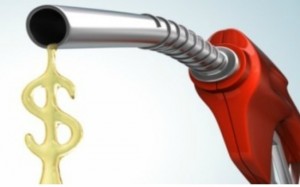 The average price of gasoline is about to take a significant climb.
Prices could jump anywhere from eight to 12 cents a liter in Saskatchewan anytime between Friday afternoon and Tuesday.
As of Friday morning the average price of fuel was about 87.4 cents a liter in Regina.
Dan McTeague Senior petroleum Analyst with
Gas Buddy.com
says the inspected increase more than likely comes from a large refiner looking to buy spare barrels of gasoline.
"Yesterday we noted on the mid-west markets that a large refiner was looking to buy spare barrels of gasoline, what we saw then was wholesale prices for gasoline shoot up about nine or ten cents a gallon."
McTeague added that the current average of 87.4 cents a liter is going to be close to the cost retailers will see to buy fuel for their tanks.
He said the Chicago Futures Market for gasoline is the main influence of fuel prices in Canada.