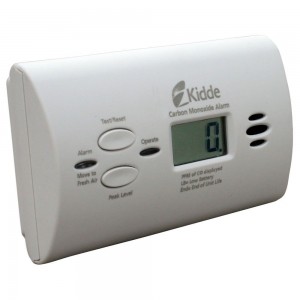 With the recent cold weather you've probably been running your furnace 24 hours a day.
With furnaces running, or any appliance that  there is always the risk of carbon monoxide building up in the home.
The city of Regina is reminding residents to make sure your carbon monoxide detectors are installed and working properly.
Angela Prawzick Public Education Officer with Regina Fire and protective Services says the gas is a by product of many appliances in the common house-hold.
"Carbon Monoxide is a by-product of any appliance in our home that burns, such as natural gas water heaters and furnaces, if the burn isn't completely clean then carbon monoxide is created."
Prawzick says that normally that carbon monoxide is vented outside but that can be blocked by snow and if that happens the odorless, colorless and tasteless gas will build up inside.
Symptoms of carbon monoxide poisoning include sudden headache, nausea, light headed feeling, confusion, unexplained fatigue and shortness of breath .
If  your alarm does go off call 9-1-1 immediately and move everyone outside.