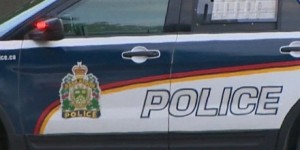 Two women, ages 24 and 32, are in custody and awaiting charges after an incident at a home in Saskatoon's Pleasant Hill neighbourhood Friday night.
It all started around 11 p.m.; the Saskatoon Police Service and tactical units were called to a home in the 500 block of Ave S South.
Later on, officers received a call of a home invasion with a firearm at a residence in the 200 block of I South. Further investigation eventually led police to the second home, where they put up traffic restrictions, which have since been taken down.
Police have released few details, but have said the investigation is ongoing.