For the 28th time, Harvard Broadcasting has teamed up with the MS Society during the Christmas season to raise funds for multiple sclerosis (MS) over the air waves.
The Musical Christmas Card runs every Sunday until the end of December, from 9 a.m. until noon.
With every donation towards the MS Society, Ray Alan and company will take a Christmas song request/dedication and play it on CKRM during that three hour period.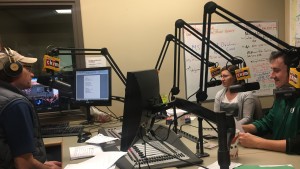 Dennis Patterson is the vice-chair of the South Saskatchewan Chapter of the MS Society and has been apart of the fundraiser for more than a decade.
He said much of the money raised goes towards funding various educational programs and support groups.
As someone with MS, Patterson said he's seen first-hand how important it is have these programs available.
"Sometimes you don't understand (MS), and you're trying to explain it to (friends and family) and it's not that easy," explained Patterson. "You can't just expect someone to know everything there is to know about MS when you yourself really don't know. We just want to make sure the education level is there for (people with MS)."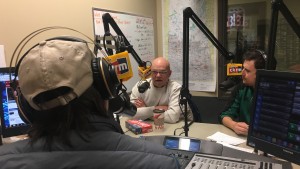 Since 1988, the Musical Christmas Card has raised more than $250,000 — which, according to Patterson, just goes to show how dedicated to giving Saskatchewanians are.
"I'd just like to thank (Saskatchewanians) and to let them know that it's truly appreciated," said Patterson.
To donate to the MS Society and to hear a Christmas tune of your choice, call (306) 546-6200 between 9 a.m. and noon on Sundays in December — or, to donate anytime, fill out an online form.