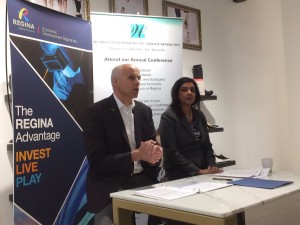 Women Entrepreneurs of Saskatchewan and Economic Development Regina are partnering to enhance organizational and client services for entrepreneurs in Regina.
Their new partnership creates a 'No Wrong Door' policy, so people starting business can visit either of the organizations for help or advice.
"With the 'No Wrong Door' policy, you know that people will be provided with the support and services they need," said Prabha Mitchell, CEO of Women Entrepreneurs of Saskatchewan.
Services offered through the partnership include things like mentorship, networking and financing.