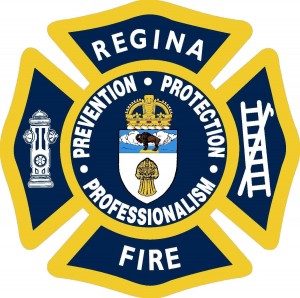 A fire at a Regina apartment building is said to have been deliberately set.
Fire marshal Randy Ryba says arson is suspected in the blaze on the 2900 block of 14th Avenue yesterday morning.
The whole building, which has about 50 suites in it was evacuated during the fire, with the fire department saying no one will be allowed back inside until the building is cleaned and sanitized because of smoke.
The Canadian Red Cross says they are helping people in the building that need it by providing food and accomodation  for 72 hours.
Meanwhile, the department was called to a house fire in Gladmer Park Tuesday  morning. The resident of a home said he saw smoke and fire outside. he went outside to find the outside wall of his home was ablaze.
The man took some snow that had gathered on a nearby table and started throwing it on the flames until firefighters arrived. When they did, the quick thinking actions of the man had things under control.
It's not known what caused the fire at this time.