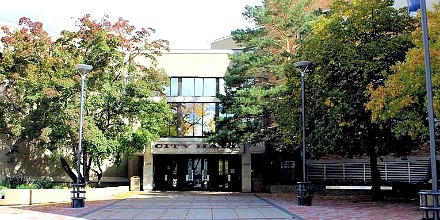 In two close votes, Saskatoon's city council has voted in favour of additional restrictions for panhandlers.
Council voted 6 to 5 in favour that an 8 metre buffer be added in front of a cinema, theatre or performing arts venue.
The city also voted 6 to 5 in favour of prohibiting panhandling at public parking pay stations, but changed the wording of the bylaw. The proposed change would have restricted panhandlers from being within 2 metres of a pay station, but that has been changed to prohibit panhandling "around active users and those queued for use at any public parking pay station".
Councillor Cynthia Block, one of the councillors in favour of the change, says they need to address the actual issue, and not with a zone. She says it is difficult to enforce the 2 metre buffer, especially with the abundance of parking pay stations throughout Saskatoon.
One councillor against the wording shift was Darren Hill. He says administration hasn't presented council with a clear definition of either "active user" or "queued", which could create grey areas on the interpretation of the bylaw. He also points out that panhandlers can now lean against one of the parking pay stations and ask for money until someone starts using it.
There is already a 10 metre buffer in place for bus stops and banks, and an 8 metre buffer for liquor stores.
Council also voted for administration to look at the bylaws for other cities, specifically buffers for places that serve and sell alcohol.
(CJWW)