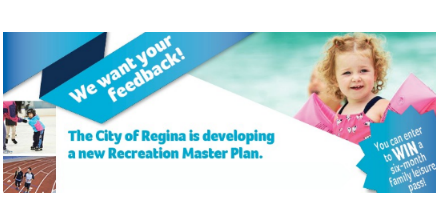 The city of Regina is putting the pieces together for a new 20-year recreation master plan.
To put that plan into action they are asking for residents help through an online survey.
The survey will be available until January 3rd.
It asks Reginans what city facilities and programs they use the most and what would they like to see the city add in the future.
Janine Daradich Manager of Recreation Planning and Partnerships says they have not had a new recreation master plan for six years and want to appeal to the changing demographic.
Baradich says they hope to hear from all demographics in the survey.