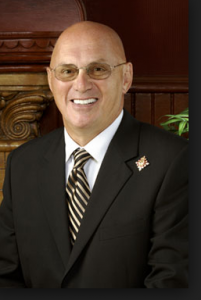 A former Lieutenant Governor of Saskatchewan has been elected to town council in Saltcoats.
Gordon Barnhart, Corey Larson, Don McDill and Joshua Beynon were voted in after a by-election Wednesday.
Gordon Barnhart was born in Saltcoats, Saskatchewan.
On April 28, 2006, Prime Minister Stephen Harper announced Gordon Barnhart would replace Lynda Haverstock as Lieutenant-Governor of Saskatchewan.
He was sworn in on August 1, 2006. Barnhart's term ended on March 22, 2012, when he was replaced by Vaughn Solomon Schofield.
On June 30, 2014, Barnhart was named a Member of the Order of Canada