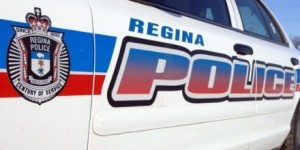 Two men, are facing numerous charges as the result of an investigation into an alleged forcible confinement. The two were arrested by the Regina Police Service after an Emergency Services callout, including members of the SWAT and Crisis Negotiators teams.
Patrol members were dispatched to the 1400 block of Park Street on at about 12:53 a.m. on Thursday, after a man reported he'd been held against his will by two other men, with a hundgun and taser, as they all traveled from Fort Saskatchewan, Alberta to Regina.
Police located the suspect vehicle, parked at a motel in the east end of Regina. Because of the potential of firearms, members of the Special Weapons and Tactics team and Crisis Negotiators were brought into the call.
Two men were taken into custody without incident at about 10:05 a.m. Police Recovered a loaded handgun, brass knuckles and a taser. The investigation that followed led to a number of charges against the two men.
46-year-old Clayton James Fortin, from Fort Saskatchewan, Alberta, is facing 15 charges including Assault with a Weapon and Forcible Confinement.
39-year-old Robert Knight, from Fort Saskatchewan, Alberta, also faces many charges including Possession of a Controlled Substance and Carrying a Concealed Weapon.
Both accused made their first court appearance on these charges in Provincial Court on Friday.