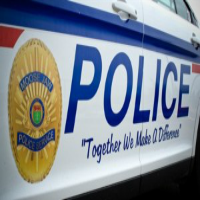 Moose Jaw police say they were alerted to a possible credit card scam after someone called a local business – for a second time – asking to buy in-store gift cards.
It happened on Thursday, December 15th.
According to police, that second call made the business owner suspicious and contacted police and the credit card company.
The card company immediately froze the account.
When two women came to pick up the gift cards, they were apprehended.
Police says they learned they were part of a larger group behind multiple attempts in Regina and Moose Jaw to defraud retail businesses.
One of the women was charged and released with Credit Card Fraud and Breach of an Undertaking.
Retail businesses are reminded to use caution when accepting credit card information over the phone and manually inputting it into their machines.
Residents are also reminded to watch their statements for any suspicious charges that you aren't responsible for and, to alert your credit card company immediately if any are noticed.