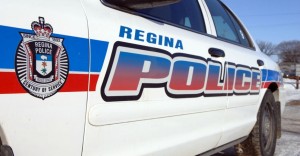 An 18-year-old man was sent to hospital with life-threatening injuries after being assaulted early Saturday morning, near Regina's Candy Cane Park.
It happened just before 5 a.m.; police were called to the scene of a man being assaulted with an "edged weapon" in the 3100 block of Candy Cane Drive, followed by a call to an accident on Ring Road at Wascana Parkway, where — according to police — the victim's vehicle had been forced off the road.
The male victim was transported to hospital with life-threatening injuries. Police said he is currently in stable but critical condition.
Later that day, around 7:45 p.m., Regina police and RCMP conducted a search warrant on a farm near Qu'Appelle, Sask.
Harley Kerr, 19, from Qu'Appelle was taken into custody without incident.
Kerr is being charged with attempted murder, dangerous driving, hit and run, and assault with a weapon.
Kerr will make his first appearance in provincial court on Monday at 9:30 a.m.