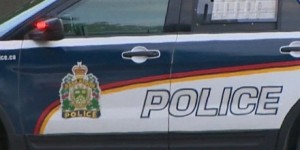 A 26-year-old man is facing charges after assaulting a Saskatoon police officer during a domestic dispute call Sunday morning.
It happened just after 8 a.m.; police responded to a domestic dispute in the 3200 block of Maxwell Street, where officers were asked to remove a man in the basement that was no longer welcome in their home.
The suspect failed to comply with the officer's orders, refused to leave the home, and became physically assaultive towards the officer.
The officer deployed his taser and the suspect was taken into custody without further incident.
According to police, the suspect was checked by paramedics at the scene and it was determined no further medical assistance was required.
The officer received minor injuries during the altercation.
The suspect is facing charges of assaulting a police officer.
He will be seen by a Justice of the Peace later Sunday evening.