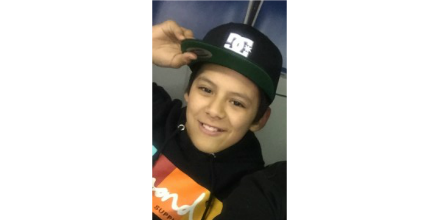 UPDATE: TUESDAY, JANUARY 3, 2017. REGINA POLICE HAVE LOCATED ALLAN PASCAL-WOLFE UNHARMED
++++++++++++++++++++++++
Regina Police are asking for the public's help locating a missing 12 year-old boy.
On Tuesday, January 3rd, 2017, Police say they are redoubling efforts to find the youth.
Allan Joesph Pascal-Wolfe, was last seen on the 800 block of Horace Street in Regina, Wednesday December 21, around noon.
He is described as Indigenous, five feet, four inches tall, around 100 pounds with shoulder length brown hair and brown eyes.
Anyone with information is asked to contact the Regina Police Service at 306-777-6500, your local law enforcement agency or Crime Stoppers at 1-800-222-8477.