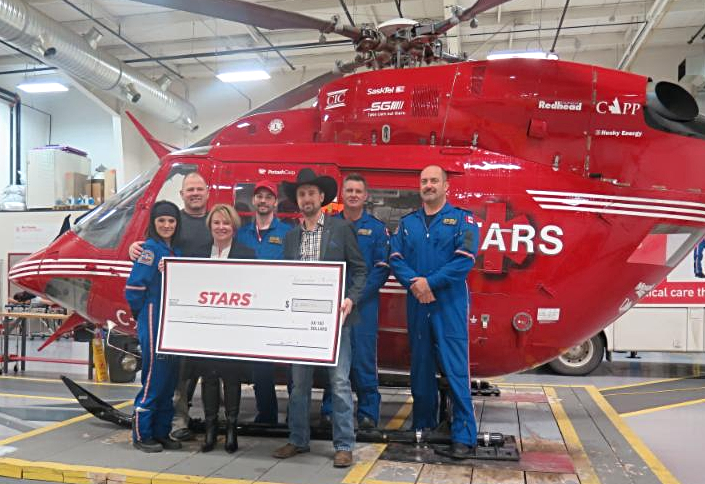 Canadian Western Agribition presented six thousand dollars to STARS air ambulance this week.
Agribition CEO Chris Lane says the money was raised at two different events on the opening day of Agribition, November 23rd.
Agribition hosted a fundraiser auction during the Chamber of Commerce Luncheon series, with various artwork, an Agribition belt buckle and photo opportunities with a goat and heifer.
This event raised two thousand dollars.
Later, Agribition hosted an Auctioneers Competition, selling 13 items ranging from fire pits to furniture.
The event raised four thousand dollars.