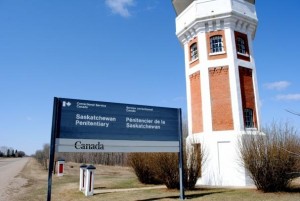 The partial lockdown that has been in effect since a riot earlier this month at the Saskatchewan Penitentiary was lifted Wednesday.
The riot left one inmate dead an injured eight others.
Medium and maximum security units now have fewer restrictions and are on a modified routine.
Inmates can now have visitors and access to telephones and showers.
Damage assessment is continuing as is the investigation into the riot continues.
It is not yet known when operations at the penitentiary will return to normal.