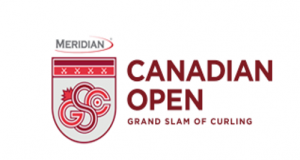 Some of curling's top names are in North Battleford for the Grand Slam of Curling's 4th event of the year.
Action at the Canadian Open started Tuesday morning with competition continuing until the finals on Sunday.
Some of the names taking part are defending Canadian womens champ Chelsea Carey, Jennifer Jones,  Olympic gold medallist Brad Jacobs and Kevin Koe.
Saskatoon's Steve Laycock and Bruce Korte are also in the field.