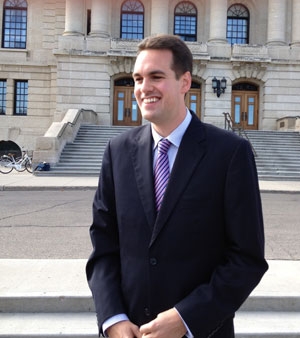 Canada's top 100 C-E-O's earn an average of nine-million dollars a year.
And by noon Tuesday, January 3, 2017, they had already made more money than the average full-time employee will make all year.
Calculations show the CEOs make 193 times more than the average full time employee.
The MP for Regina-Lewvan says being able to tax stock options the same way wages and salaries are would help even things up.
Erin Weir says the main reason for the ever-increasing earnings of CEO's is competition with each other over salaries.
Weir, says the federal government needs to take steps to change the inequality in pay and implement a progressive tax reform.
He says currently only half of the value of stock options is subject to personal income tax.