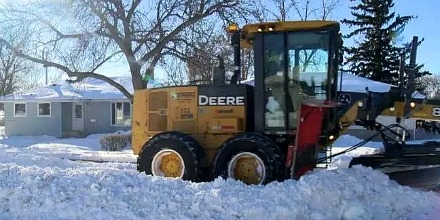 At least it's not a cold weather record, but the city of Estevan has gone down into the history books as having the highest snowfall record for the month of December.
The record is 100-years old.
Environment Canada's Jean Paul Cragg says the airport in Estevan recorded 52 cm of snowfall in December of 2016 – that's nearly 21 inches of the white stuff.
He says Estevan seems to have a reputation for snowfall amounts in December; in 2002, 42 cm of snow, or 17 inches, was recorded.
In 1975, 38.4 cm of snow came down in that community and in 1950, 38 cm of snow was recorded at that airport. That's 15 inches.