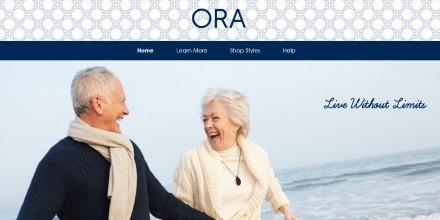 A Saskatoon woman hopes her invention grabs global attention at the Consumer Electronics Show in Las Vegas.
Three years ago, Serese Selanders created Ora, a personal safety alert device, after her mother unexpectedly died and her father went through serious health challenges.
When looking online, she found the only medical alert devices on the market looked like "ugly garage door openers".
That's when she started working on Ora.
Her device is disguised as jewelry or sportswear and functions with a smartphone, allowing the person with Ora to send an alert to a loved one's phone.
Using the Ora app, the loved one can also check up on the person to see how they are doing.
Selanders says she has been selling the product across Saskatchewan, and found out it has saved a life.
A woman went into medical distress and her phone had been knocked off her bedside cabinet.
She was able to press her Ora, which alerted her son and daughter and emergency services. The doctor said without the device, she would not be alive today.
Selanders hopes to make connections with distributors, resale sellers, and hardware and software providers while at the Consumer Electronics Show.
She says they are launching Ora internationally at the show, saying it's "the place to be" to launch innovative products to a global audience.
The Consumer Electronics Show runs until Sunday.
(CJWW)