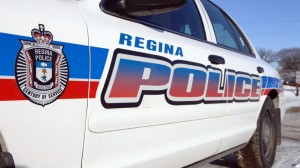 Regina police are reminding the public of the dangers of drug use, after they arrested and charged three young men for drug trafficking on Thursday.
Police say the three men from Regina were taken into custody during a search of home in the 1700 block of Dewdney Avenue East, and another on Alport Crescent.
More than five ounces of heroin and cocaine, along with cash and bear spray were seized in the search.
Joel Eberts,19, and Colby Psenica,19, are both being charged with two counts of possession for the purpose of trafficking and proceeds of crime.
Matthew Sjoberg, 19, is being charged with two counts of possession for the purpose of trafficking, proceeds of crime and possession of a weapon.
All three made their first appearance in provincial court Friday morning.
Police are warning the public about the extreme danger of using drugs like heroin and cocaine, since they've recently been known to be mixed with fentanyl — which in quantities of as little as two milligrams (about the size of four grains of salt) is enough to kill an adult.
The short-term effects of taking fentanyl can include: drowsiness, constipation, nausea/vomiting, headaches, dizziness, difficulty breathing, euphoria, itching and sweating.
The signs of fentanyl (and other opioid drug) overdose include: weak breathing, drowsiness, cold/clammy skin, pinpoint pupils, collapse and coma.
Police are telling people who might see someone with these symptoms to call 911 immediately.
Anyone who has information that could assist police in drug investigations is encouraged to contact their local police or Crime Stoppers at 1-800-222-TIPS (8477).