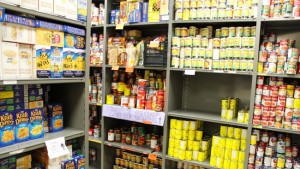 Putting food on the table is a struggle for far too many people in the province — and the South Saskatchewan Community Foundation is trying to change that.
The South Saskatchewan Community Foundation — with the help of the Kramer Ltd. Foundation and the G. Murray and Edna Forbes Foundation funds — has granted $70,000 to Saskatchewan food banks to help address the issue of food insecurity.
This donation was then matched by Potash-Corp through its 'matching gift program'.
Christina Attard, executive director for the South Saskatchewan Community Foundation, said while this grant won't solve poverty and hunger as a whole, it certainly will help lighten the load.
The grant is in addition to the $43,000 previously invested by the foundation last year.
Steve Compton, Food Banks of Saskatchewan executive director, said this money will go towards food distribution hubs, which increases food access for rural communities in need across the province.