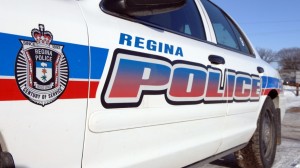 Regina Police have now charged a third man with second-degree murder in relation to the disappearance of Ronald Kay.
Twenty-one year-old Lester Favel, has now been charged with second degree murder along with 28 year-old Bill Favel and 29 year-old Trevor Asapace.
Kay who was last seen in November of 2013 was placed on the long term missing person's list.
On November 26, 2013, the Regina Police Service received a report Ronald Matthew Kay was recently missing.
Kay was listed as one of Regina's long-term missing persons on both the Regina Police Service website and the Missing Persons page of the Saskatchewan Association of Chiefs of Police.
Recent, renewed investigation into this case uncovered information Kay's disappearance was due to homicide.
Ronald Kay's remains are not recovered, and remain missing.
All three men made their first court appearances Monday.