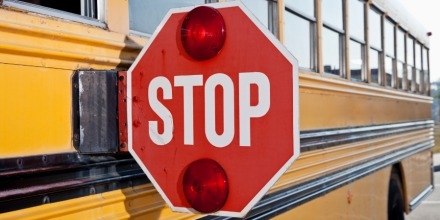 Humboldt RCMP are reminding the public about exercising extreme caution when you see a school bus with its safety light and stop-arm in operation.
RCMP say you must stop a minimum of 5-meters from either the front or back of the bus and you cannot move your vehicle pass the bus until the bus driver has deactivated the safety lights and stop arm.
Passing a school bus with red flashing lights is a serious offence and will result in a minimum fine of $360 and 3 demerit points on your license.
The single greatest threat to the safety of children who ride school buses is motorists who pass the bus when children are loading or unloading, according to the RCMP.