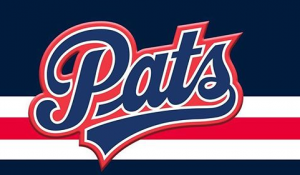 The Regina Pats have made a large splash on trade deadline day Tuesday.
In a blockbuster trade with Red Deer, the Pats have acquired 18 year-old defenceman Josh Mahura, 18 year-old forward Jeff de Wit and a conditional third round pick in 2019 from the Rebels.
Going the other way is forward Lane Zablocki, defenceman Dawson Barteaux, a first round pick in 2017, another first rounder in either 2018 or 2019 along with a conditional third round pick in 2020.
The Pats acquired Zablocki from Prince George in 2015, he recorded 27 goals and 35 assists for the Pats in 105 games.
Barteaux was a first round draft pick for the Pats in 2015, he suited up in 18 games this year, recording two assists.
Mahura a third round pick of Anaheim has 33 points in 39 games this season.
While de Witt has 13 points so far this season.
"Mahura and de Wit bring a considerable amount of skill and depth to our team" said Pats Head Coach and General Manager John Paddock in a press release.
"We are excited to add to our club for the remainder of this season and for next year as well" Paddock added.
Both players were members of the Rebels Memorial Cup team last season.
The Pats next action is Friday when they host Tri-City at the Brandt Centre.