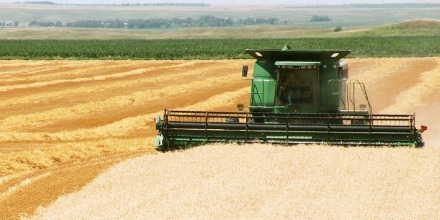 A grain market analyst sees a large world grain supply this winter.
Mike Jubinville of Pro-Farmer Canada spoke at CropSphere in Saskatoon this week.
He says there are large supplies of canola, soybeans, wheat and corn.
He says there may be quality issues but the overall supply of grain is large.
But he says there is strong demand in the marketplace for grain.
As a result, he says grain prices are ebbing and flowing this winter.
He says the pulse crop market was the star market this past year, with some extraordinary prices.
Prices have fallen from highs but he says the return per acre still looks good compared to other crops.
He expects strong seeding intentions again this spring for pulse crops.
But he says crop disease issues will have an impact on seeding plans in 2017.