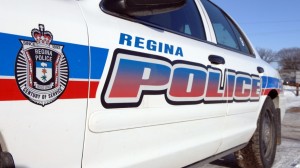 Regina Police say a 22-year-old man has been transported to hospital by EMS after being struck by a grader Monday morning.
It happened in the area of Athol Street and 5th Avenue.
Police blocked off the scene in order to investigate the situation.
There were numerous snow-clearing vehicles in the area at the time of the accident, which occurred around 9:00 a.m. Monday morning.
It's believed the man was struck at a slow speed.
There is currently no word on the extent of the man's injuries.