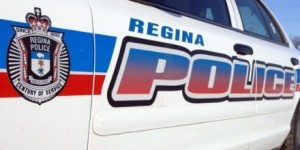 A 28 year old man faces charges of impaired driving after an accident on the Ring Road late Sunday night.
Police say a pick-up truck going south on the Ring Road left the road just before the Dewdney Avenue overpass, it went down between the bridges and hit the roadway on the westbound lanes of Dewdney before hitting a wall and pedestrian walkway before hitting an eastbound vehicle on Dewdney.
The man, whose name is not being released, was taken to hospital with undetermined injuries.
It happened just after 10:30