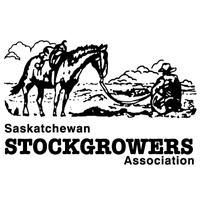 The Saskatchewan Stock Growers Association has received 200 thousand dollars from a U.S. group to restore native grasslands in southwest Saskatchewan.
Stock Growers manager Chad MacPherson says the Washington-based National Fish and Wildlife Foundation has provided the funds for grassland conservation.
He says hundreds of acres will be returned to native prairie for cattle grazing and to restore habitat for several species at risk.
Those species at risk include sage grouse, burrowing owl and swift fox.
MacPherson says the funds will help producers introduce grazing strategies, control invasive species, and establish native plants on previously disturbed grassland.
MacPherson says the federal government also provided 200 thousand dollars to restore habitat on previously disturbed grasslands in the southwest.