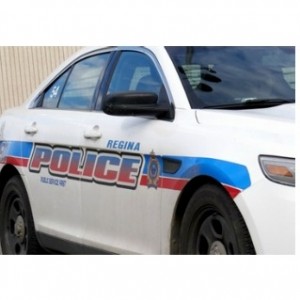 A 16 year-old boy is facing numerous firearms charges after two incidents in the city last night involving a loaded sawed-off weapon.
Regina Police were approached by a 33 year-old man at 9:30 p.m. last night at 5th Avenue and Montague Street, where the man claimed the boy challenged him with the firearm at a nearby playground.
A second call came in from the 1300 block of Queen street where a 56 year-old woman said a boy (matching the same description as the first incident), pointed a firearm at her then ran away.
Police were able to locate the suspect between two homes on the 1400 block of Wascana Street and arrest him without incident.
The boy, who was allegedly carrying the sawed-of firearm in the waistband of his pants is facing a total of 17 charges.
– 2 x Use of a Firearm in the Commission of an Indictable Offence
– 2 x Careless Use of a Firearm
– Point Firearm
– 2 x Possession of a Weapon for a Purpose Dangerous to Public Peace
– 2 x Carry Concealed Weapon
– 2 x Unauthorized Possession of a Firearm
– 2 x Possession of a Loaded Firearm
– 2 x Possession of a Firearm Obtained by Crime
– 2 x Breach of Undertaking
He made his first appearance in Youth Court Wednesday.