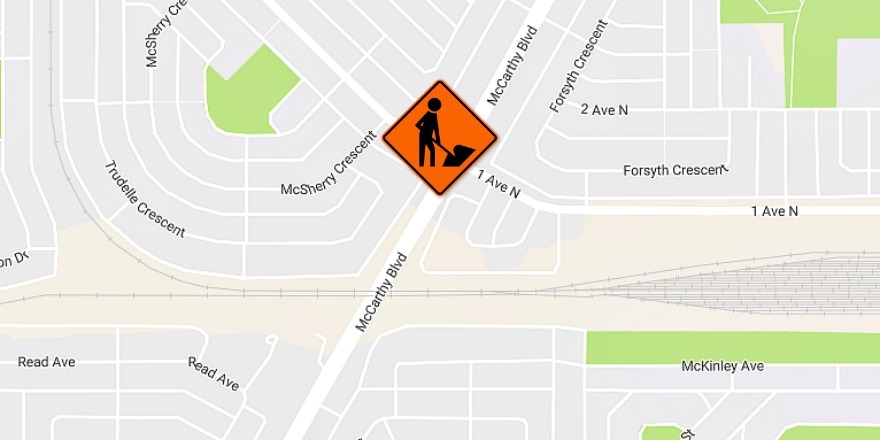 Regina road crews will be repairing a water leak on 1st Avenue North between McCarthy Boulevard and McSherry Crescent.
Eastbound traffic on Wednesday will be restricted to one lane and westbound will be closed for one day depending on weather or unforeseen circumstances.
Drivers are reminded to slow down in construction zones and consider alternate routes.