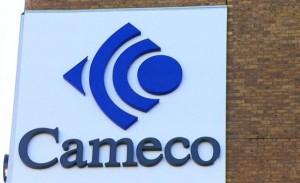 Shares of Cameco fell by almost 9 per cent in overnight trading after the Saskatoon-based uranium producer warned yesterday that analyst estimates are too high and it expects to report a loss for 2016.
Cameco said the loss will reflect the reduced fair value of its assets because of a weak uranium market.
The company also said its adjusted net earnings would be significantly lower than analyst estimates.
Cameco also says it plans on eliminating 120 jobs at its operations in northern Saskatchewan which represents 10 percent of its workforce at the Cigar Lake, Key Lake and McArthur River mines.
President and CEO Tim Gitzel says the changes are part of Cameco's strategy to help effectively manage the company through a continued downturn in the market while remaining competitive.