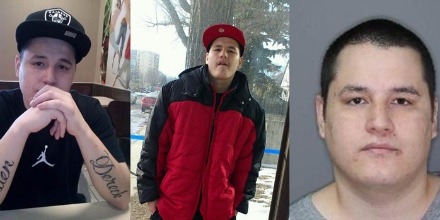 UPDATE: JANUARY 26, 2017: Curtis Kevin Morin was apprehended by Saskatoon Police
++++++++++++++++++++
Saskatoon Police are looking for a 25 year old man in connection to the city's second homicide of the year.
In the early morning hours on Tuesday, Bailey Lonechild was stabbed while at a home in the 100 block of Avenue M South.
He later died at the hospital.
Police are looking for Curtis Kevin Morin, who is charged with 2nd degree murder.
Anyone with information on this incident is asked to call the police or Crime Stoppers.
(CJWW)