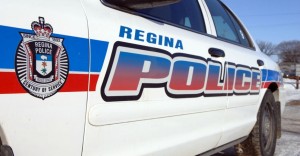 Regina police had to use a taser in making an arrest Wednesday night.
In a release, police say they went to a residence on Hanbidge Crescent to serve a warrant on a man.
When he learned why police were there, he slammed the door on them before quickly opening it and rushing at the officers.
That resulted in both officers deploying their taser with only one making contact.
The man was taken into custody and taken to hospital to get checked over.