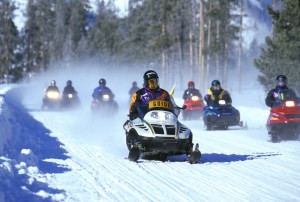 It's Snowmobile Safety Week across Saskatchewan.
Riders all over the province are being asked to take some time to educate themselves, and relay the importance of safe sledding to family and friends.
Chris Brewer, President and CEO of the Saskatchewan Snowmobile Association, said taking the time to properly prepare before you head out on the trails is something that could ultimately save your life.
He encourages people to make sure someone knows where their group is going, and what time they plan to return.
Brewer also says it's crucial for young riders to make sure they have a snowmobile safety certificate, which can be obtained online through the Association's safety course.
Lastly — and, arguably, most importantly — Brewer reminds snowmobilers to never drink and ride, since the laws are the exact same as if you are caught drinking and driving in a regular automobile.