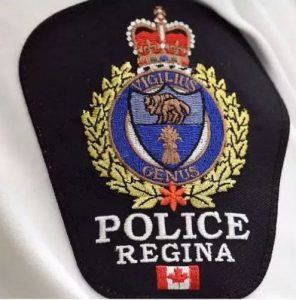 For the first two weeks of February, Regina residents in possession of an illegal and or unwanted firearm can turn it into police, without facing any charges or penalties.
The Regina Police Service has announced a gun amnesty program to try and combat the recent surge of gun related crimes in the city.
Last year alone there was almost a 95 per-cent increase in firearm related offences from the five year average.
Regina Police said there was more than 140 violent crimes involving guns in 2016, something every growing city, and many western Canadian city's are seeing right now, said Police Chief Evan Bray.
"Regina is growing, so those types of issues will come up when we are a growing city, but in western Canada, Saskatoon is dealing with these issues and so is Calgary and Edmonton," said Bray, in an interview with 620 CKRM on Wednesday.
Chief Bray also said officers will come to your home themselves for the unwanted gun.
"We're asking people not to bring the guns to us, but to notify us that they have one, within those two weeks we'll have a couple of officers go out and secure the gun. In exchange we've got some passes for transit or passes for some of the leisure centres in town," Bray said.
Bray added many times people find themselves in possession of an unregistered gun, simply because a family member passed away and left it in the home.
He also said many guns used in crime are obtained in residential break and enters, adding to the importance of turning in unwanted guns that are sitting around people's homes.
Regina Police recovered a total of 343 firearms in 2016.