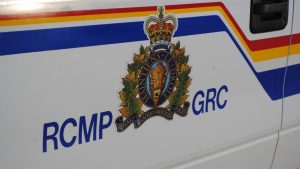 Two men are facing charges after separate dangerous driving complaints north of Regina Wednesday
In the first incident. RCMP received complaints from people of someone driving erratically on Highway 6 around 3:45 in the afternoon.
RCMP say the vehicle was allegedly swerving into the opposing lane of the highway causing other drivers to take evasive action to escape unharmed.
Police spotted the vehicle on the highway and followed it onto a rural property where the driver got out and ran behind a house before being taken into custody.
32 year old Lester Favel of Regina faces a number of charges including impaired driving and driving while disqualified. He will make a court appearance Friday.
The second incident happened on Highway 11 around 5:30 near an overpass under construction between Regina and Lumsden.
A 40 year old man from Alberta was taken into custody after Mounties blocked the area off.
Dwayne Jean is charged iwth many things including impaired driving and made a court appearance on the matter Thursday