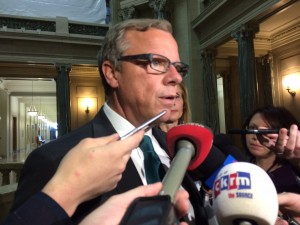 The immigration ban announced by President Trump has Saskatchewan reacting.
Premier Brad Wall says the province is prepared to help anyone stranded by the travel ban announced by the President on the weekend banning millions of Muslims from entering the US.
Wall and his provincial counterparts held a conference call with the Prime Minister on Sunday to discuss the situation.
Mayor Michael Fougere has also released a statement saying the city of Regina will be there to assist those in need and work with the provincial and federal government in any way necessary.