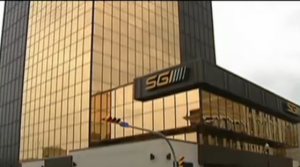 Making sure you are buckled up, and that car seats are properly restrained are the SGI traffic focuses for the month of February.
Just because police will be looking for those not wearing seat-belts, that doesn't mean other things will be put on the back-burner.
SGI's Kelly Brinkworth said impaired driving is still something police will have a careful eye on not just this month, but every month.
"Impaired driving is actually the secondary focus all year long, police are always watching for that. Some of the big things they're watching for as well are distracted driving and speeding, those are also top factors in fatal crashes,' Brinkworth said.
In about 18 per-cent of all fatal crashes in 2015, SGI said the person killed was not wearing a seat-belt.
Improper or non-seat-belt/car-seat use contributed to a total of 17 deaths and 194 injuries in the province.
Seventy-three of those injured were children under the age of seven.