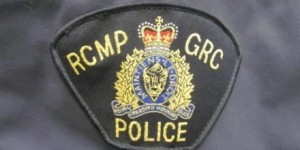 A two vehicle collision on Highway 5 near Peterson has claimed the life of a 64 year-old woman.
Humboldt RCMP arrived at the scene shortly after 8:00 p.m. Monday evening, where the woman was pronounced dead.
The victims grey car also carrying a 33 year-old woman and five year-old child, collided with a blue truck being driven by a 31 year-old man.
They were all taken to a Saskatoon hospital, the extent of their injuries is unknown at this time.
Peterson is located about 27 kilometers west of Humboldt, off of Highway 5.