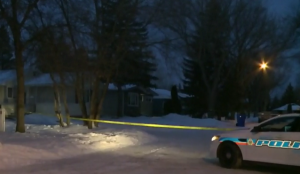 A 5th person has been charged in connection with a shooting in Regina's south end last week.
22 year old Tyler Ellis-Thomson of Moose Jaw makes his first court appearance on the matter Tuesday after being taken into custody without incident Monday
Last Thursday, a 22 year old man was shot at a home on Deergrove Crescent. His injuries are not considered life-threatening.
While the four others who have been charged are dealing with a charge of attempted murder, Thomson is not