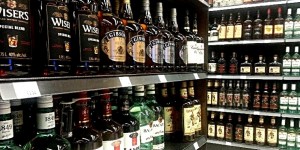 The provincial government has awarded its last private liquor store permit to a Co-op store in Carrot River, Sask.
Sask Liquor and Gaming had cancelled the previous permit that had been awarded to the Carrot River Inn after it was discovered SaskParty MLA Fred Bradshaw owned a 1.4% of the hotel.
Meanwhile, after the announcement of the request for proposals (RFPs) being awarded last fall, Federated Co-op said the government had handed a competitor in the Maritimes a significant advantage by awarding the contracts in Regina, Saskatoon, North Battleford, Moose Jaw and Prince Albert to Sobey's.
Fourteen smaller Co-ops in rural communities got contracts to run privately-run liquor stores.
The awarding of the liquor store to the Carrot River Co-op officially wraps up the RFP process for 50 retail liquor stores in Saskatchewan.
(With files from CJWW)