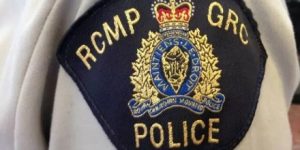 Steven Lewis, 32, has been charged with one count of first-degree murder in the death of Stacie Lewis, 27, from Hudson Bay, Sask.
RCMP received a call Friday around 5 p.m. about a woman who was shot at a home on Hudson Street in Hudson Bay. When emergency crews arrived, the woman was pronounced dead.
Police say the accused and the victim were known to each other, but haven't said how.
Steven Lewis will make his first court appearance in Melfort, Sask. provincial court on Tuesday.