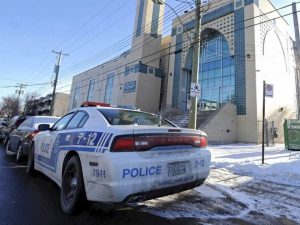 It's been one week since a gunman stormed a Quebec City mosque and opened fire during Sunday prayers.
As Canadians continue to mourn the victims of the tragedy, Saskatchewan's human rights commissioner says everyone in Canada must speak out against intolerance.
David Arnot says reaction to the killings has been one of shock, grief, empathy, compassion, and outreach.
He says it's incumbent for everyone to educate themselves about the issues shaping communities across the country.
"We need to make that investment in education," said Arnot. "We need to stand up for those whose rights and freedoms are under threat because every Canadian has a responsibility to make the world a better place."
Last Sunday, Alexandre Bissonnette, 27, shot and killed six people — between 39 and 60 years old — and wounded 19 others as they prayed.
Bissonnette has since been charged with six counts of first-degree murder and five of attempted murder.