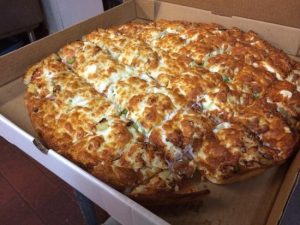 It is an annual promotion that the Regina Pats have circled on their calendar.
For the 21st year, the WHL team has partnered with Western Pizza for "Have a Heart Night".
From 6-8 on Monday night, players will be sent to all 9 Western Pizza locations in Regina where they will serve you pizzas if dining in or delivering them with a portion of tips and proceeds going to the Regina Heart and Stroke Foundation.
Players will also have team posters and sign autographs when delivering.
In the past, over 50-thousand dollars has been raised from this yearly event.