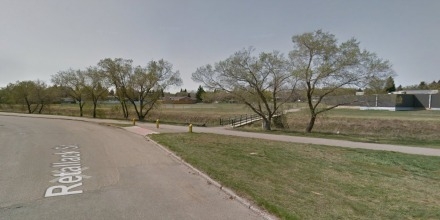 Pedestrians will not be able to use the Deshaye Pedestrian Bridge over the south storm channel located west of the Retallack-Rae Street intersection.
This closure will be in effect for about three months and is necessary to replace the old bridge.
Pedestrians are warned not to cross over the ice at this location.
Although the ice surface may look thick enough to crossover, it may be unsafe.
Instead, pedestrians should use Parliament Avenue or Rae Street as alternate routes.